About Us
---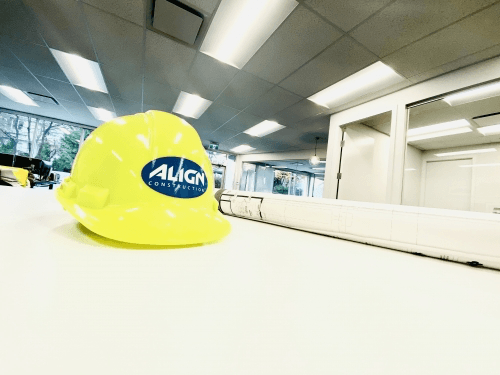 Align Construction Ltd.
A commercial general contractor and construction manager located in the BC Lower Mainland. Align has extensive experience in all aspects of commercial and industrial construction. Past projects have included tilt warehouses, strip malls and pad buildings, grocery stores, restaurants, retail, offices, food production and processing facilities and refrigerated storage facilities. We have a long list of repeat clients, who appreciate our customer-focused approach, and attention to detail.
Construction is a people oriented business. We work to ensure mutually respectful relationships and strong communication with our clients, consultants, subcontractors and municipal inspectors. We have built strong professional relationships with subcontractors and suppliers, and we all work together as a team to deliver successful projects.
We feel that understanding our clients' needs is the first step to success for our clients and ourselves. We seek to understand our client's objectives and priorities, and then work with them to deliver a project in line with those goals.
Our mission is to exceed the expectations of our clients by adding value to their business. We support our clients in every way possible from start to finish of the project, including the pre-construction, construction and post construction phases.
A safe working environment for all personnel on site is one of our key values. Our occupational health and safety program is designed not only to meet all regulatory requirements, but also to ensure a safe and pleasant work environment for all.